Rochester Lifestyle Newborn Photographer
Rochester Lifestyle Newborn Photographer:
Baby Ava Makes Four
The moment I entered their home, I knew they were going to be amazing parents. Even though they just had their very first child, there was an aura of calm. Mom (Beth) was nursing in her rocking chair. Dad (Matt) was watching a quiet basketball game on the television. Harley, the Great Dane, was snoozing on the floor underneath the coffee table. And Ava? She was content and happy nursing with her mama. Beth kept looking down at her, smiling, rubbing her cheek softly with one finger--the way moms do. Matt kept looking over at Beth--proud of his new family and his wife.
When they spoke with me about being new parents, I remembered the days when I first had my daughter, and asked, "Isn't it weird? Do you just keep looking at her and thinking you can't believe she's yours?" (I still do this with my daughter, by the way, and shes three years old.) Beth answered, "I know. I just keep looking at her and thinking, we made her." Matt laughed. "I don't know why you keep saying 'we'--you did all of the work." Then they smile together. In that moment I could feel them thinking: could life possibly be any better than this?
Beth moved so naturally, more naturally than most first-time moms. She spoke of advocating for what she knew was right for her baby and their family in the hospital. She knew exactly what Ava wanted. She responded to her cues effortlessly. She knew exactly what her daughter wanted and when she wanted it. She fed her on cue, rocked her, and consoled her when needed. She spoke to her softly using her new nickname: Peanut. Ava responded to her voice by looking around to find her, and once she did she closed her eyes contently and rested.
Matt was equally as comfortable. He joked about how he wasn't going to let her have boyfriends or go to the prom, his protective Dad instincts already kicking in. When she began to cry, he didn't hesitate to grab her pacifier, while bouncing her a little and speaking softly. She calmed almost immediately.
Harley was equal parts curious and protective. She gave me a couple warnings when she didn't particularly care for my camera (don't worry--she warmed up to it). She checked Ava with a little sniff each time Harley entered the room, and at one point she made herself at home by sitting on part of Beth's lap right along with Ava. We all had a giggle at that.
After the session had ended, Beth and I sat at the table discussing the changes they had made in their home since moving in. She told me that this was probably going to be their home for the next ten years or so, but they felt they would eventually move on. I explained to her that this was what I loved about lifestyle sessions. They capture your family where they really live in that moment. That day I captured the nursery that had been lovingly created down to every last detail before Ava arrived, Harley playing on the floor with Matt as Beth nursed their daughter, the whole family snuggling in their master bedroom, Matt changing and calming his brand new daughter with ease, and love--just love. Their home may not always be the same, and their baby will not always be a newborn, but they will always have these memories in print. And that's why I love what I do.
Want to capture your family where they are right now? Want to hold on to your memories from this season of your life forever? Contact me here.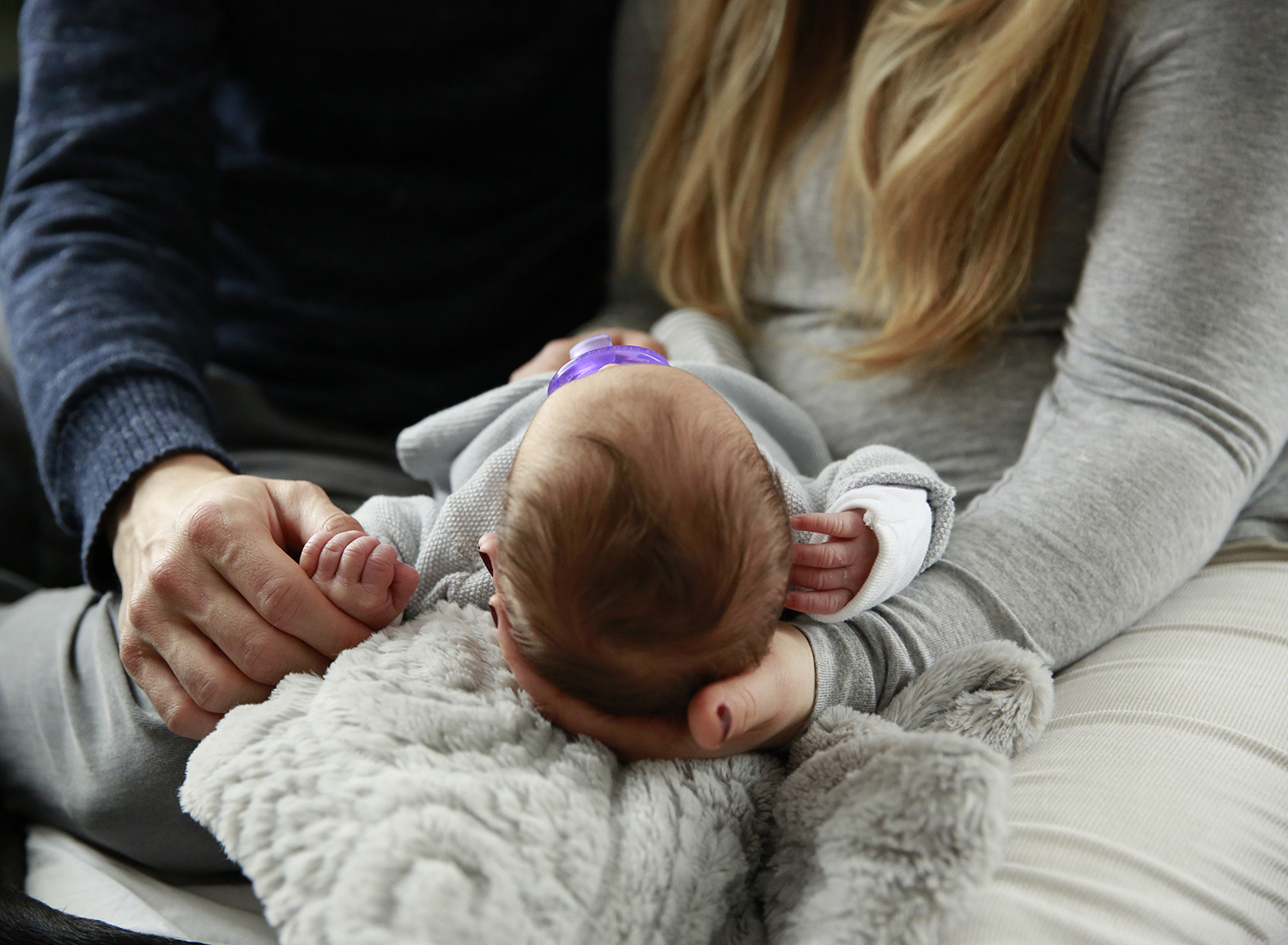 Don't forget to congratulate this adorable new family in the comments below!!
[I love connecting with YOU. Take a minute to share your thoughts in the comments section or check out the links below. Follow me on Facebook and Instagram so you don't miss out on future blog posts.]